Sign Up for Helpful Insights on Workforce Management
Workforce Management Made Simple
We provide solutions that help you handle time and attendance, engage employees, manage schedules and more with the help of Attendance on Demand™, the most powerful pay-rule engine on the market.
Companies That Trust Advanced Time
Helping companies reach their full potential over the past 30 years, we've acquired a few fans.
Laura Malisani
"In our four years working with Advanced Time, they have gone out of their way to thoughtfully design our system to work around our complex business. Advanced Time has empowered our managers to solve problems for our employees immediately, and without the mess and delay of paper forms. Everytime we need them to solve a complex problem, they come through. Their team helped develop a report on our complicated ACA programing, saving me at least 80 hours of year-end reporting work! "
Laura Malisani, Gary & Leo's
Lisa, Review Works
I've been working with the team at Advanced Time for seventeen years. They know me by name and always go above and beyond to help. When we moved locations over the weekend, we ran into trouble getting the system running during the move and the Advanced Team when out of their way to help us immediately. More than just good customer service, Advanced Time empowers our employees with access to the information they need. I would definitely recommend Advanced Time!
Lisa, Review Works
Dorris, LADD
"It's really been a pleasure working the Advanced Time. They are very responsive, open minded and good at what they do. With Advanced Time, we're able to manage and budget in real time and the dashboard allows our management to independently track what they need."
Dorris, LADD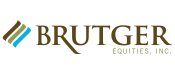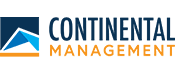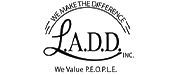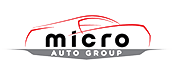 Why Advanced Time
For more than 30 years, Advanced Time has helped organizations reach their full potential with simple solutions for complex workforce management challenges. In that time, we have put our knowledge, experience, and expertise to work for our clients struggling with:
Cost of labor
Attendance issues
Unique pay rules
Scheduling coverage
As we saw in our last post, The Department of Labor's overtime requirements will change January 1, 2020. Employees whose annual salary falls between the old level of $23,660 and the new threshold of $35,568 per year, will need to either be reclassified as non-exempt...
Get Started Today
Give us a call at 1-800-841-3824 or send us a message using this form to get started with Advanced Time.